55th ICFG Plenary Meeting 2022 in Milan, Italy
The 55th Plenary Meeting of the International Cold Forging Group (ICFG) will be held from September 11th to 14th, 2022 in Milan, Italy. The Plenary Meeting will be hosted by Prof. Ghiotti from University of Padua. The organizing committee is as follows:
Organizing Committee:

Prof. Andrea Ghiotti (chairman)
Prof. Stefania Bruschi
Dr. Enrico Simonetto
Dr. Rachele Bertolini

Secretary:
The conference will take place in downtown Milan. Further information will be published soon as well as access to the official conference website.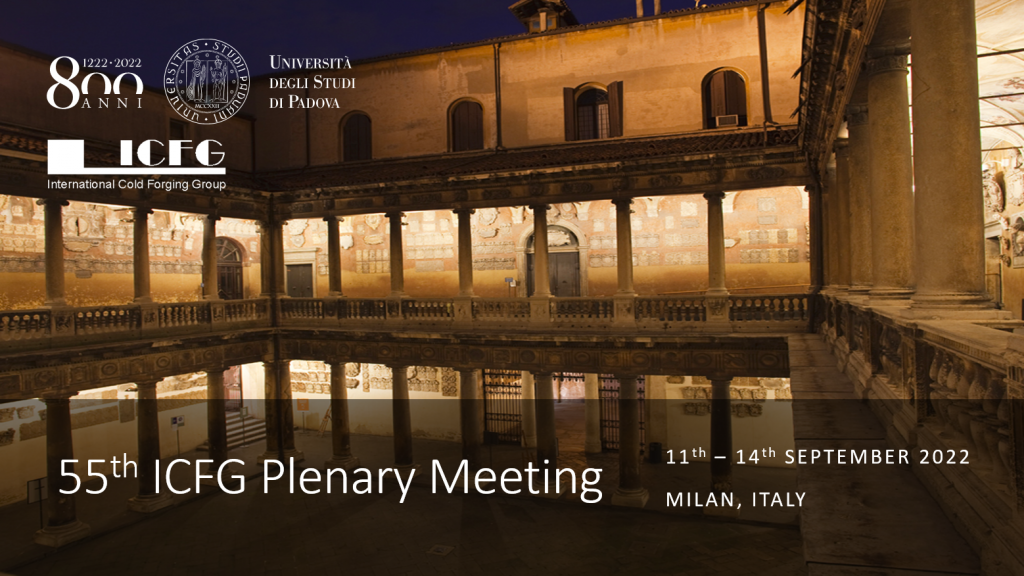 Karl C. Grötzinger
ICFG Secretary